ELEVATED BRAND AUTHORITY CONSULTING
A high intensive 6 week consulting 1:1 offer for established entrepreneurs, public figures, & CEO's who are ready to gain the energetic edge.
GAIN THE ENERGETIC EDGE IN CAREER & WORK.
This consulting offer is exclusively for public figures, established entrepreneurs, c-suite executives, and individuals who need close support with a specific challenge & desire the support of BG5 (Human Design) to create an action plan based on their unique strengths. This will be a fluff-free, practical, outcome-based process which is designed to help you solve or gain clarity on your challenge in a short time frame.
If you're looking for someone who is honest, meticulous, and highly experienced to take an objective look at where you are now and help you address your challenge holistically, get to the root, and craft a clear action-plan to move forward – this will be the right next step for you.
Please note that this is not a coaching offer - for long-term coaching enquiries please reach out to Elite by Design at [email protected]. This is a high-level consultation offer where you'll be receiving tailored advice and strategies based on years of combined expertise in coaching psychology, business strategy, BG5 (Human Design), and direct experience supporting individuals in and out of the public eye.
SIGN UP NOW
These sessions are great for you if you need help with:
Developing your short term or long term aligned strategy in your business.

Clearly defining and confidently articulating your values, ethics, and boundaries (publicly or privately)

Identifying areas of self-censorship and self-sabotage & shifting into alignment with your strengths

Creating an off ramp from a business model that was creating burnout

Tweaking your product suite or creating a signature offer based on your unique genius & wisdom

Defining leadership on your terms (public figures, entrepreneurs & c-suite executives)

Building out the long term vision in your business

Creating a sustainable strategy for a life/business transition

Or if you're in a unique situation (one that doesn't require legal advice) and need expert support that relates to my unique specialty
SIGN UP NOW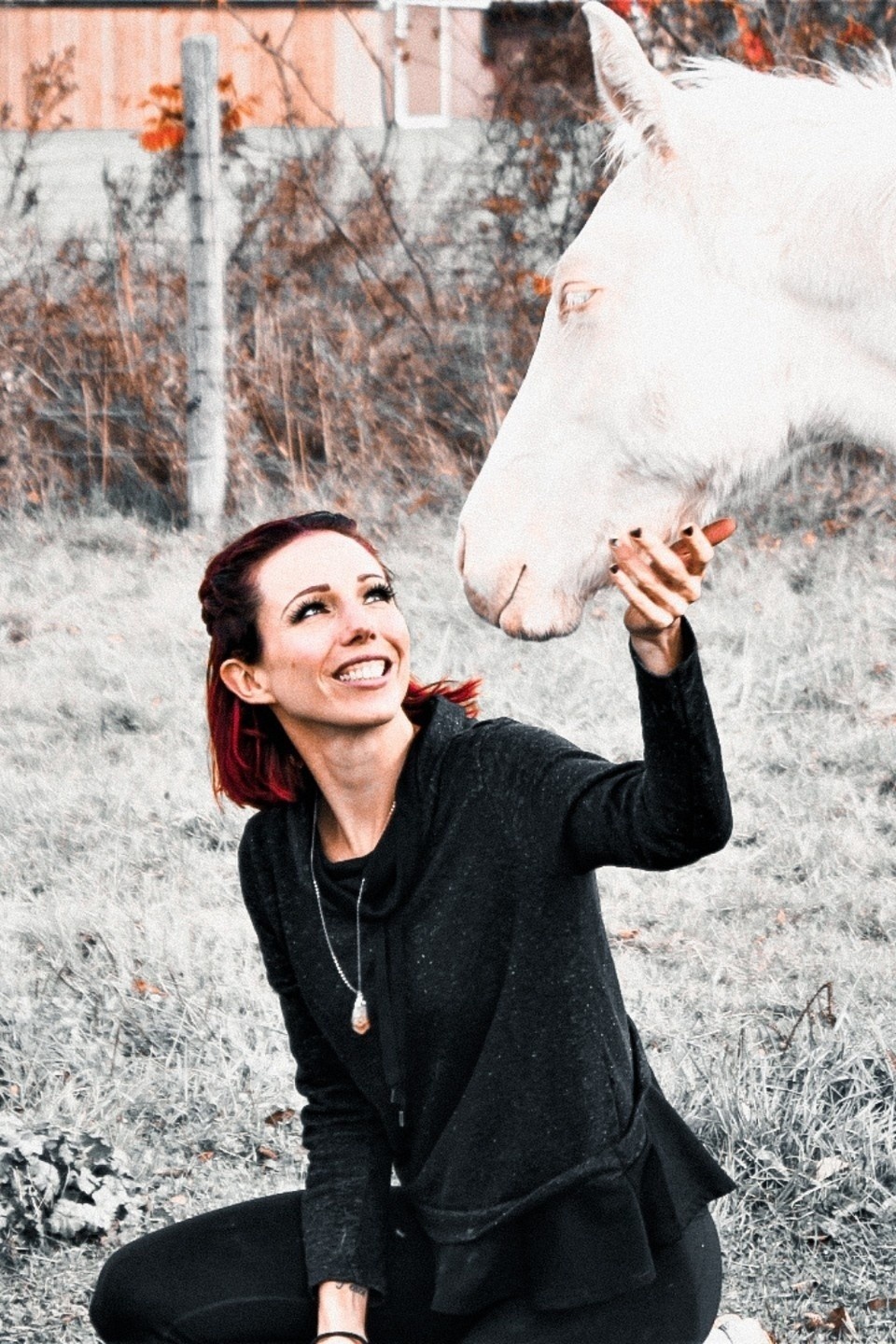 This pure Generator just gets me going! Ashley knows how to light my fire. I have never been so fulfilled, so happy, so in my element, so creative, so lit up. I can't remember the last time I made this much money. The formula is not what they say it is. You have your own unique formula & no one has brought this out more in me than Ashley. You need to get inside her programs. Trust me!
She is one of the only people that I will continue to work with. She finds out about YOU & what YOU want & how YOU operate. She doesn't fit you into a box, she doesn't tell you what to do based on some ridiculous formula. She guides you back to you. Never have I felt more free, never have I felt more alive never have I felt so fulfilled AND on mission with my purpose.
A lot of people struggle with this for so long, I did as well. Ashley is your girl for all things business.
My life has transformed because of Ashley. I get moved to tears when I think about her because she cares about me & there are so many people in this journey who didn't. They just saw me as a dollar sign & cared about my money, they just told me to do things that weren't right for me- Not Ashley.
Ashley has a heart of gold & I am just so honoured to be in her world.
Ashley Vincent, Manifestor, of Ashley's Light Shop
WHAT IS INCLUDED:
This offer includes 6 private calls over zoom which take place weekly for 6 weeks.
Call 1 is 1.5 hours long & is a BG5 complete Success Code review. This is an extensive deep dive into your unique Success Codes, strengths, & ways you are designed to work. This includes an extensive printable personalized report.
Call 2 is a Business Cycles review. This will be a review of the previous cycle as well as a review of the upcoming cycle you are approaching. Cycles are 30 year, 40 year, 50 year, & 60 year. This is a 60 minute zoom call.
Calls 3-6 are based on your unique challenge & creating an action plan forward, based on the previous information as well as your unique goals.
Each call is personalized to you as well as your situation to help you gain the energetic edge in life, work, & business.
Calls are recorded, if desired, and can be emailed if desired.
Voxer support is included for the 6 weeks of this offer. Ashley supports her clients from Monday-Friday within Voxer for deeper integration and application of the information.
COMMON QUESTIONS
Q: I'm not a public figure, established entrepreneur, or business owner - can I still book this offer?
If you read all the details on this website carefully and have a full understanding of my professional approach and skillset, you are more than welcome to sign up. All I ask is that you are clear on what you need help with (even if it's simply a starting point), and are confident that I am the right person to support you.
Q: Will this session be confidential?
Yes, my legal obligation is to ensure that all information exchanged in our session remains confidential. I will not share information about you with a third party unless you explicitly consent to that disclosure.
Q: Will I get a recording of the session?
You'll have the option to have the session recorded. I appreciate that you might prefer to not have it on record, which is completely understandable, we will discuss this prior to beginning. If you would like the session to be documented, the recording will be sent to you within 24hrs of completion - you'll be able to download the video and audio for your own record-keeping.
Q: What is the difference between consulting and coaching?
When coaching together, I guide you to discover your own answers and possibilities through deep questioning. When consulting together, deep questioning will be a natural part of the process and I will be coaching you to think and see solutions for yourself - but the key difference is that I'll also be providing you with specific answers, advice, and tangible strategies relating to the situation you need addressed.
It is critical to stress that, for this offer to apply to you, you must be in a place where consulting is the next step for you.
Q: Can I get longer-term support from you after the session?
I work with less than a handful of private 1:1 clients per year. If entering a long-term partnership seems like the most suitable option for you, I'm always more than happy to have a conversation about how I could offer that support. You can reach out to the Elite by Design team at: [email protected]
SIGN UP NOW
WHY ASHLEY?
One of my mentors at the official schools described my Bodygraph as:
"An energy with a personal destiny of Individualistic Direction & Innovative Perspectives, Insatiably evaluating and Judging how the Collective Pattern could be improved. Building and utilizing their Network of Influence to Deliver a Visionary Perspective of how to make better "men" & "women"."
I am an Ontario, Canada based BG5 Consultant, accredited Positive Psychology & Success Coach, strategist, and international speaker who specializes in helping public figures, established entrepreneurs, teams, and individuals leverage the Science of Differentiation & Science of Happiness so that they can reveal their hidden potential & create unstoppable success.
As someone who has a thorough understanding of the unique challenges that those in and out of the public eye face - I use evidence based methods to help you clearly identify energy leaks, establish firm boundaries, rewire your mindset, master effective communication, strategize, create tangible results which result in increasing profit potential & flow, and restore confidence in the most important areas of your personal and professional life. My work is done through the lens of BG5, the business application of the Human Design system, which allows us to leverage your unique strengths & wisdom for unstoppable success.
Ultimately, my role is to skilfully serve as your confidant and objective advisor in growing your business, teams, & organization through leveraging your unique strengths, flow, & alignment.
Although it's not always necessary, part of this process requires learning how to honour and build tolerance for discomfort. When this area is left unchecked - it can often lead to further self-sabotage, self-censorship, making decisions/taking actions that contradict with your values, or spiralling into a full blown identity crisis.
My work is a combination of mindset, strategy, and energy. The methods I use are informed by specialized training, ongoing research, working alongside reputable mentors and thought-leaders, data gathered from successfully supporting thousands of people globally, and invaluable lessons collected from my own personal and professional experiences.
Whether you're an individual or team considering working with me privately, I should make it clear that I take a straightforward (yet compassionate) no BS route. This is non-negotiable, and this approach will ensure that you efficiently get what you need within the agreed upon timeframe. You can also expect me to challenge you where necessary, especially if it will support you in getting your desired outcome.
My general approach honours all aspects of the human experience - with a focus on embracing individual & intellectual diversity, leading with curiosity, cultivating a growth mindset (using evidence-based methods), leveraging strengths, and getting you back in the driver's seat of your work, team, or business.
I have closely supported a plethora of high-profile individuals, established organizations, founders, and renowned leaders in problem solving and gaining clarity on the areas above, and more, using BG5 (Human Design) & Positive Psychology. It's important to note that you don't need to fall into these categories to receive my support. This is simply to highlight the range of people I've had the pleasure of calling clients.
GET STARTED & GAIN THE ENERGETIC EDGE
Disclaimer: Due to the bespoke nature of this service, refunds cannot be issued. All 6 calls must be used within the 6 weeks, which begins on the date of the first call.
Missed calls are not rescheduled. Any rescheduling must provide at least 48hrs before start time. Emergency cancellations will be carefully reviewed and rescheduled accordingly.
Note: If you choose the 3x payment plan your sessions will NOT begin until after the 2nd payment is processed.
By signing up you agree to any & all terms & conditions.
Pay in Full receives a discount of $555 USD.